Shoppers are being warned over a pretty convincing-looking Woolies discount code doing the rounds on Facebook.
It looks like a legit coupon for Woolworths, including their logo, a barcode and other recognisable branding and promises customers $100 off their next shop at the supermarket.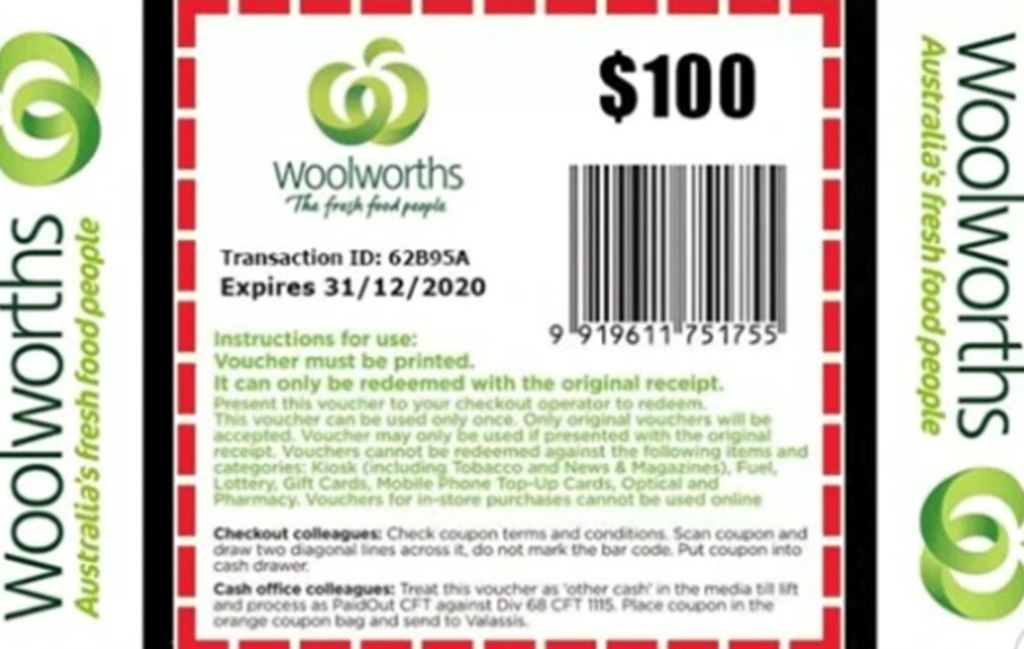 Clicking on the link takes users to a short questionnaire before being urged to share the coupon with family and friends on Facebook, claiming the offer is part of a new Woolies announcement.
"Woolworths has announced that every customer that shares this link will be sent a $100 coupon for its anniversary. TODAY ONLY," the post reads.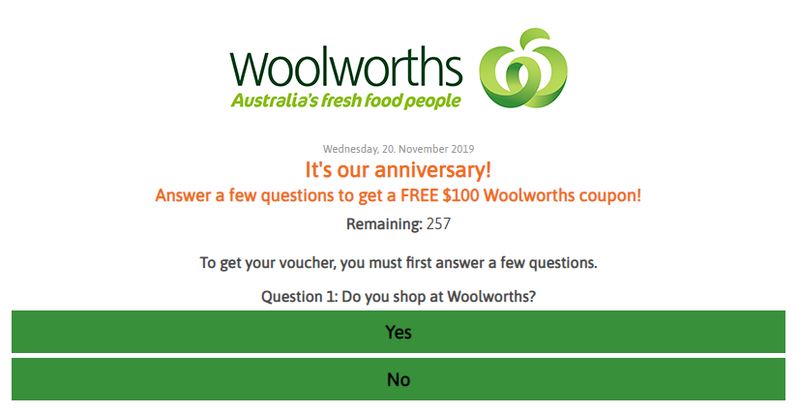 The final step, of course, requires customers to enter personal information to receive the voucher – this data is then taken by scammers.
Woolworths has advised customers not to circulate the code, having reported the scam to the ACCC's SCAM Watch.
"We encourage our customers to be vigilant of online and mobile phishing scams, which seek to imitate well-known brands to collect personal information," Woolworths said.
"We will never ask our customers for their personal or banking details in unsolicited communications."