Have you SEEN what's going on between Grill'd and KFC right now?
It's honestly one of the funniest things I've ever seen.
Grill'd went up against the chicken giant earlier this year when they launched their Healthy Fried Chicken (HFC- can you believe the audacity!) Hot Bites which they boast are tastier than your usual fried chicken and way healthier with lower kilojoules and saturated fats.
Grill'd first started their cheeky ribbing when initially launched their chicken by parking Grill'd trucks outside KFCs around Sydney and Melbourne with the words "Dear KFC employees, you get free HFC" and a call to action for KFC employees to head into their nearest Grill'd restaurant in their KFC uniform to receive free Healthy Fried Chicken Bites!
Now they're ready for round two because they've snapped a man who looks suspiciously like Colonel Sanders sitting at Grill'd eating some HFC and can I just say, he's looking a few kilos lighter so the chicken must be working!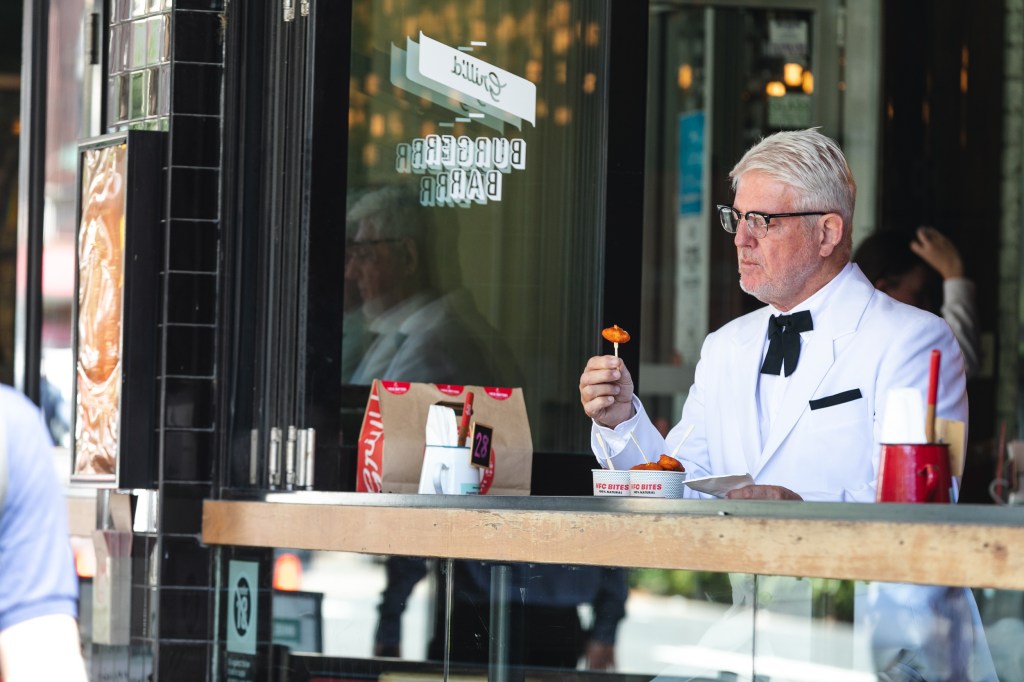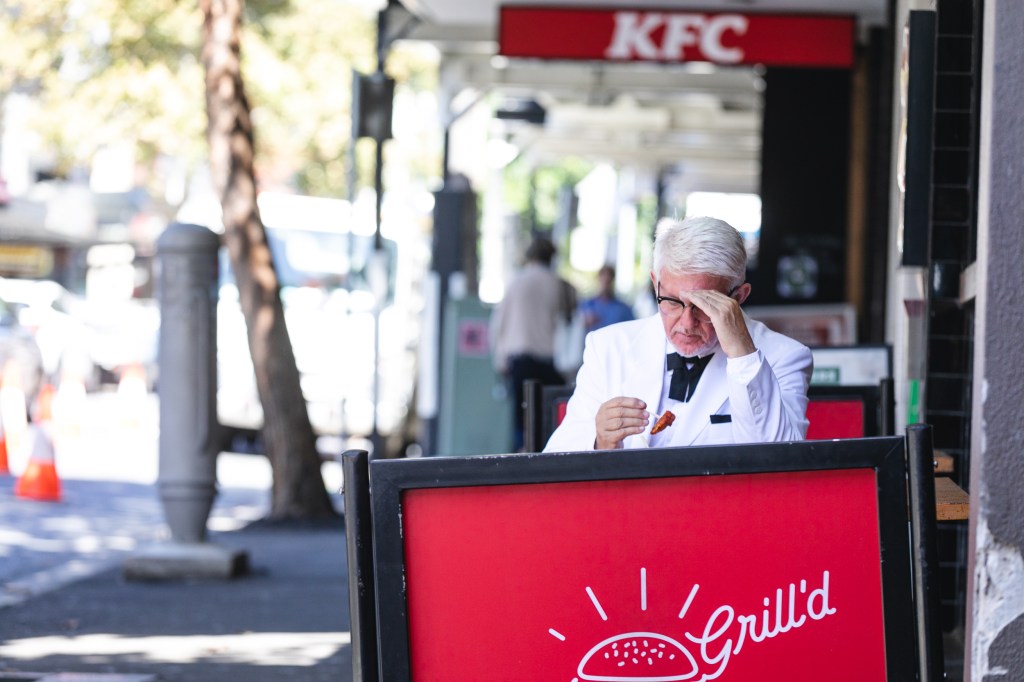 The HFC Hot Bites have zero artificial colours, flavours and preservatives using 100% natural Australian RSPCA approved chicken breast cooked in Australian Extra Virgin Olive Oil.
You can grab your bites at any Grill'd restaurant with 6 HFC Hot Bites for $8.50 and 9 HFC Hot Bites for $11.50 (dine-in pricing)!
Missed Laurel Gary & Mark? Catch up by clicking play below and join us from 5:30AM every weekday!